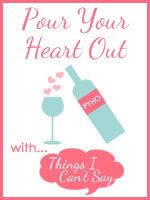 The month of January makes me hyper sensitive to young athletes and the men (and women) that are spending time with them when their parents are not. My son plays basketball, has baseball tryouts and starts track in January. My husband spends countless hours this month coaching, practicing and playing basketball with boys our son's age and with the 7th grade team he has coached for three years. He also makes time to watch other games that are coached by his friends. All of them good men, but none of them is truly prepared to add "Life Coach" to their business cards that already read "Dad, Brother, Husband, Bartender, Lawn Man, Dog Groomer, Analyst" . . . It's temporary and time is volunteered. They're just coaches. Or not.
Remember when I talked about the baseball coach that was so deserving of an attitude adjustment from me? The one who was going to make me be
That Mom
? Well, I remember him. It's been almost a year since The Athlete played for him and I have not (nor will I) forget how much of an impact he had on our family that spring. A negative impact.
Coach B
taught my son that if you weren't successful in every position and every at bat that there must be a problem that needed fixing. He taught him that being big was always superior to being small and full of heart. He taught him that no matter how hard he tried or how much he cared he was not going to be part of
his
A Team. He taught all of us a lesson that season. Given the opportunity again I would shield my son from that sort of lesson at his age, but we did learn.
Then there was another coach.
Coach TJ.
He taught The Athlete some different lessons. He taught my son confidence and shared skills that he sought in players as a college recruiter. He taught my son to play hard but not to count runs, wins or losses. He taught him to play his hardest and always have a good time in the process. He taught him how to accept failures graciously and hold on to them as learning opportunities.
E came home before his basketball game on Saturday and told me that The Athlete looked really great at baseball tryouts that morning. My son told me that he saw Coach TJ in the field watching him. Less than an hour later I got a note from TJ
Mrs M
Boy did The Athlete look fantastic today at tryouts. I told all the coaches what a great kid he is; made the old coach proud. Keep up the good work
TJ
Any coach can teach our kids the proper stance at bat, which angle to run in to accurately field a fly ball and where he should aim for on the backboard for that perfect shot. At this stage in the game I am comfortable that my son could actually find all of those things through google.
But those aren't the lessons that my son is going to take with him beyond Pony League and my husband's seventh graders will take to high school. The lessons they'll leave with are the lessons about honor, and sportsmanship and effort. Good or bad, intentional or not our children are learning from their coaches every day. Every encounter is a learning opportunity and I am eternally grateful for men like TJ and my husband. Men that understand the impact that they are having on the next generation long after the sweat has dried on their jerseys. Men that know they are life coaches, even without the title.

"It is not how big you are; it's how big you play"