The headline read "Rot in Hell". It was certainly written with an intention of malice and shock. It worked.
Very late the night before I sat in my hotel bed and watched the President of the United States confirm that Osama Bin Laden had been shot and killed in Pakistan. There was footage of people at Ground Zero cheering and crying and waving American flags. More footage of crowds outside the White House chanting "USA. USA". The television news was touting it as a triumphant and historical day in US history. All of it just made me sad.
My husband and I are pouring our own hearts into raising children who will be good human beings as adults. We are telling them constantly about tolerance and God's unconditional love and forgiveness of everyone.
I was watching what seemed like an entire nation cheer and high five ands declare their success after knowing that troops had murdered someone. It did not make me jubilant.
No one in my family was killed on 9-11. I was pregnant with The Athlete and sitting on an ottoman in front of the television in our family room watching smoke pour from the building and I cried and cried. The tragedy struck me to the core. I read every article, watched every show and prayed a lot for the victims and their families. I will NEVER forget that morning. But I also know that my life wasn't physically changed. And maybe if it was I would feel differently. I do not want to minimize anyone's loss or their need for justice.
But the bottom line is that I don't see how any of those children's parents will ever come back just because this man is dead. My ambivalence embarrasses me. I feel like I am betraying a million people by not celebrating the murder of another human being.
I cannot tell my children that America did the right thing.
I am pouring my heart out when I tell you that I don't think God believes in an eye for an eye. The hurt won't go away because he is gone. Even if Bin Laden does rot in hell.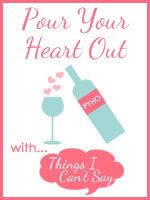 - Posted using BlogPress from my iPad